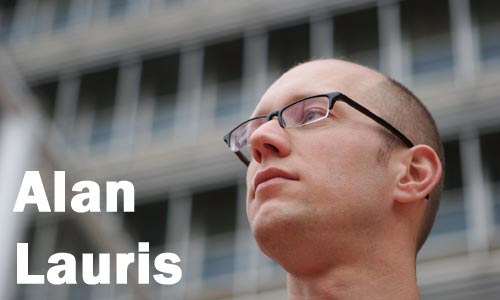 Dutch cities - An ode to the Dutch Cities (and their areal codes)
MUSIC ABOUT URBAN PLANNING
Building Beauty - How about beauty in Architecture?...
Concrete and steel - We're building...



Dutch cities CD single
A nice gift for your relations, or the audience after a Live-concert: the
Dutch cities CD single
! Including Dutch Cities, Not too big and the Dutch cities video.
Contact
to ask for possibilities.
Other Alan Lauris releases:
www.alanlauris.com
Alan Lauris is a composer, artist/producer, pianist AND Urban Planner. Besides
all kinds of other music
, he started to write music about urban planning a couple of years ago. Accompanied by videoprojections, he also performs them
Live on conferences!
'Dutch Cities' is on the album
'Connect Me'
and on the CD single 'Dutch cities (see below)
'Not too big' is on the CD single
'Dutch cities'
(see below)
Interviews about this song on
Ruimtevolk.nl
(written interview, in Dutch)
and on
ikoptv.nl
(video interview)
example of Live-performance
here


Not too big - A sketch of spatial planning in The Netherlands
Manifest2040 - The main topics in Dutch planning towards 2040
Quote from the report of the METREX conference:
"Upon returning from lunch, Fred Schoorl announced a 'musical intermezzo' by Utrechtbased songwriter/producer and planner Alan Lauris, proving – in the words of Mr Schoorl – "that planning & music can go together". Mr Lauris' performance, described as a 'musical metropolitan journey', consisted of a number of song, which were informative as well as entertaining, giving delegates an introduction to the thirty 'Dutch Cities', explaining how 'The country is the metropolis', and finally how the Dutch like everything to be 'Not too big'.

This musical interlude was received with rapturous applause, following which Mr Schoorl introduced the last guest speaker, Mr Robin Thompson, of University College London, Planning Advisor to the Mayor of London."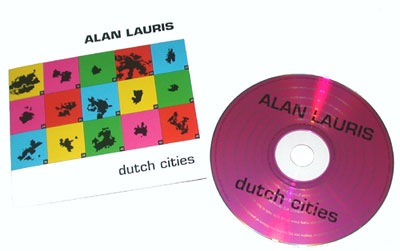 Spotify-playlist of the songs below
www.alanlauris.com
London or Berlin - Cities of inspiration